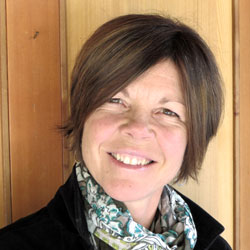 Physiotherapist / Owner
JACKIE O'REILLY
Jackie has over 20 years experience, eleven of those treating active Rosslanders. Her professional interests include sports injuries , core training and vestibular rehabilitation. Her treatment focus is on manual therapy and evidence based exercise programs. In 2015 she completed her myofascial manupulation certification in California with Antonio Stecco, which has become a major part of her practice. She is a RITM III Scenar therapist and pilates instructor for mat and reformer. She also has a special interest in the treatment and prevention of running injuries, including treadmill running analysis . Favorite pastimes are downhill skiing, trail running, travel and all things outdoors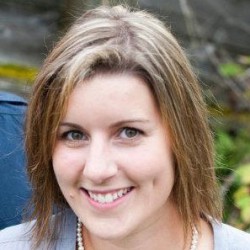 Physiotherapist
ERIN MEGGAIT
Erin completed her Master of Physical Therapy at UBC after achieving a Bachelor of Science in Kinesiology at SFU. She has extensive experience in gait analysis and shoe fitting, personal training and exercise programming. As a physio, she has worked mainly in orthopedics in both public and private settings. Since completing her physiotherapy degree she has pursued continuing education in manual therapy, bike fitting and is certified in Acupuncture. Erin appreciates spending time with each patient to ensure they receive the best care possible. Her customized treatment approach includes manual therapy, education, acupuncture and corrective exercises to help people achieve their unique therapy goals. When she's not in the clinic or playing with her son, Erin can be found outside…on foot, bike, ski or snowboard.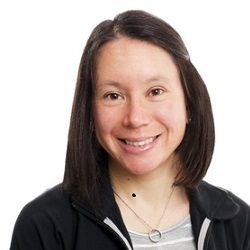 Physiotherapist
AMANDA SIN
Amanda graduated from McMaster University in 2007, and has balanced her physiotherapy practice with cross-county mountain bike racing. She is a past member of the National Mountain Bike Team and has represented Canada at several international events and world championships. Amanda has experience treating orthopaedic and sports-related injuries. Her treatment approach includes patient-centred care and education, exercise therapy, manual therapy, sport-specific conditioning, and return-to-sport planning. Amanda strongly believes in physical activity and promotes that in her community as a mountain bike coach and an ambassador for Fast and Female, an organization aimed at keeping girls active. Amanda is pursuing post-graduate education in Manual Therapy, IMS/Dry Needling, Acupuncture, and Sports Physiotherapy, and has taken courses in treating running injuries, bike fitting, and kinesio taping. She is member of the College of Physical Therapists of British Columbia, The Canadian Physiotherapy Association, including the Orthopaedic division, Sport Physiotherapy Canada, and The Physiotherapy Association of British Columbia. Amanda has recently moved to Rossland and is enjoying everything the mountains have to offer.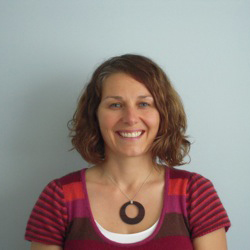 Registered Massage Therapist
MAYA KALMAKOV
Maya has over 20 years experience as an RMT and has a B.Sc. Degree in Human Performance from UVic. Through the years, she has taken numerous continuing education courses including myofascial and osteopathic techniques to augment her skills as a practitioner. Maya has worked with many athletes and clients struggling with a broad range of musculoskeletal injuries and debilitating conditions. A comprehensive, whole body treatment approach is used to help each patient recover from their injuries or to manage their unique set of health and stress issues. Manual therapy, home care exercises and patient education, are all part of the massage therapy treatment. Maya strives to provide the best care for each individual. Sometimes this requires a multi-disciplinary approach, in which she looks forward to working with other practitioners to help patients realize their health goals. When Maya is not working in the clinic, she is busy being a super mom, volunteering in the community and enjoying an active outdoor lifestyle.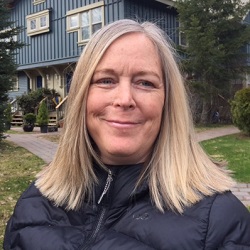 Registered Massage Therapist
KATHRYN LORD
Kathryn graduated from the WCCMT in Vancouver, in 1990. Since then she has been practicing as an RMT in Whistler and most recently has moved to Rossland. Kathryn's desire to expand her knowledge took her to Melbourne Australia, where she obtained degrees in Bachelor of Chiropractic science and Bachelor of Clinic science. Other courses she has taken include; cranial-sacral, TMJ, sports massage, Reflexology, Reiki Masters, and Shiatsu level 1. She is currently working toward her CST. Kathryn has worked with many different teams including; US men's and woman's Alpine, Bundoora Football club, Fijian Rugby, Olympic athletes and other professional athletes. She has traveled and worked all over the world. She has worked in Australia, Malaysia, Maui, Hong Kong and Croatia. Kathryn's extensive knowledge and passion to help others, has helped her specialize and treat many different musculoskeletal conditions. She enjoys skiing, traveling, the great outdoors, biking, watching hockey and looks forward to working less and playing more in the Kootenays.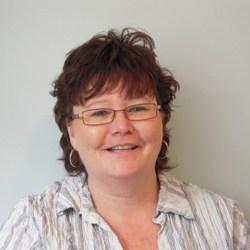 Office Manager
CATHY CUNNINGHAM
Cathy has been a fixture in the clinic since 1997. Cathy was born and raised in Rossland and has seen the clinic through it's many phases. Cathy is well versed in the running of the clinic and is an invaluable resource for your non-medical questions.
Copyright 2015 Infinity Physiotherapy | All Rights Reserved